Staying healthy requires more than eating well and exercising. Your spine health can only be maintained with careful care and attention. At Lambert Chiropractic Health Centre, serving Mississauga, ON, and the surrounding areas, we provide chiropractic adjustments for the whole family. Keep reading to learn more.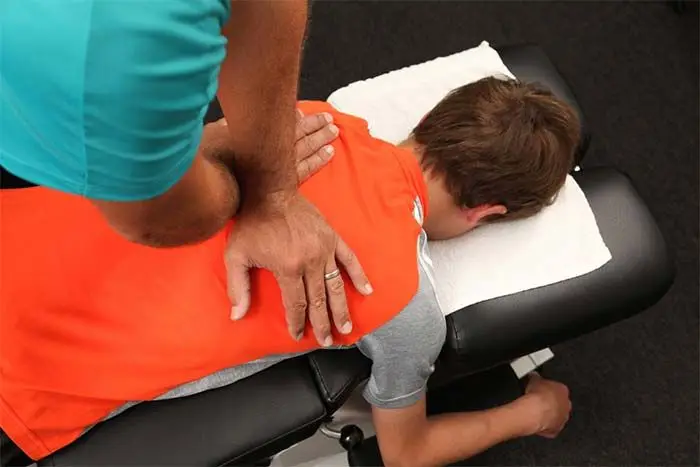 What Is a Chiropractic Adjustment?
The spine is made of many interconnected hard and soft tissues. These tissues can shift out of their proper alignment. This can happen because of an impact, injury, or just through everyday activities. When this happens, the spine needs to be realigned.
This can be done through a chiropractic adjustment. During an adjustment, gentle pressure will be applied to the spine. This gentle pressure and manipulation will move the vertebra back into its proper place.
Why Do I Need Adjustment?
When the spine is out of alignment, it can cause a variety of health problems. Most commonly, it will cause back and neck pain. Beyond back and neck pain, though, you may also start to experience other health problems as well.
Headaches, lack of energy, sleeping problems, and even hormone difficulties can all result from a misaligned spine. This is caused by the nervous system. The spine houses the spinal column filled with vital nerves which carry information to and from the brain. When the spine is out of alignment, this system cannot work well. When the spine is brought back into proper alignment with chiropractic adjustment, the nervous system will be able to operate more effectively.
Who Should Have an Adjustment?
Our team provides family chiropractic care. This means anyone can come in for an adjustment, no matter their age. Our chiropractor can perform pediatric adjustments, as well as pregnancy adjustments.
What Can I Expect When I Visit?
When you first visit our office, you will have a health evaluation. This will give our doctor a chance to collect information on your medical history and any medical conditions they should know about. Next, you can discuss your goals for chiropractic care. This is when you can discuss any other types of treatment you might be interested in.
Finally, the adjustment will take place on a chiropractic table. The adjustment is usually a quick, painless procedure.
To learn more about our services, contact us at Lambert Chiropractic Health Centre, serving Mississauga, ON, and the surrounding areas. We will be happy to answer your questions and schedule you an appointment. Call us today at (905) 271-5557.